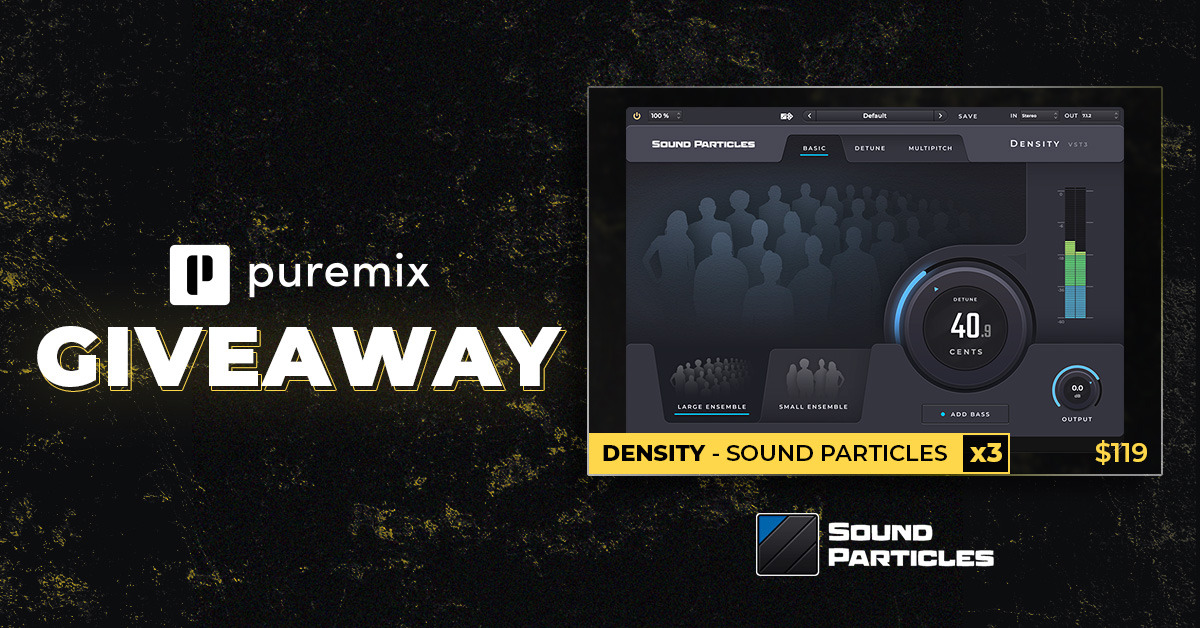 This month's giveaway is brought to you by our friends at Sound Particles.
Density is an audio effect plugin that creates various layers of sounds based on the input. With great results in stereo and fantastic ones in immersive, this plugin allows artists to create incredible sounding ensembles based on a solo input and get incredible spatialization.
While you're at Soundparticles.com, don't forget to download the FREE Air Music Edition plugin to get more depth in your music. And there is also a FREE e-book about everything you need to know about immersive music!
🎁 3 Winners will receive a copy of Sound Particles Density ($119)
Learn more about Sound Particles here
.
Enter To Win And Share For Bonus Entries
1
All you need to enter the giveaway is your name and email address
2
To earn bonus entries, share this giveaway with your friends and complete the social media actions
3
The winners will be selected and announced here on January 24th, 2023