Win 1 of 3 Oeksound Spiff Licenses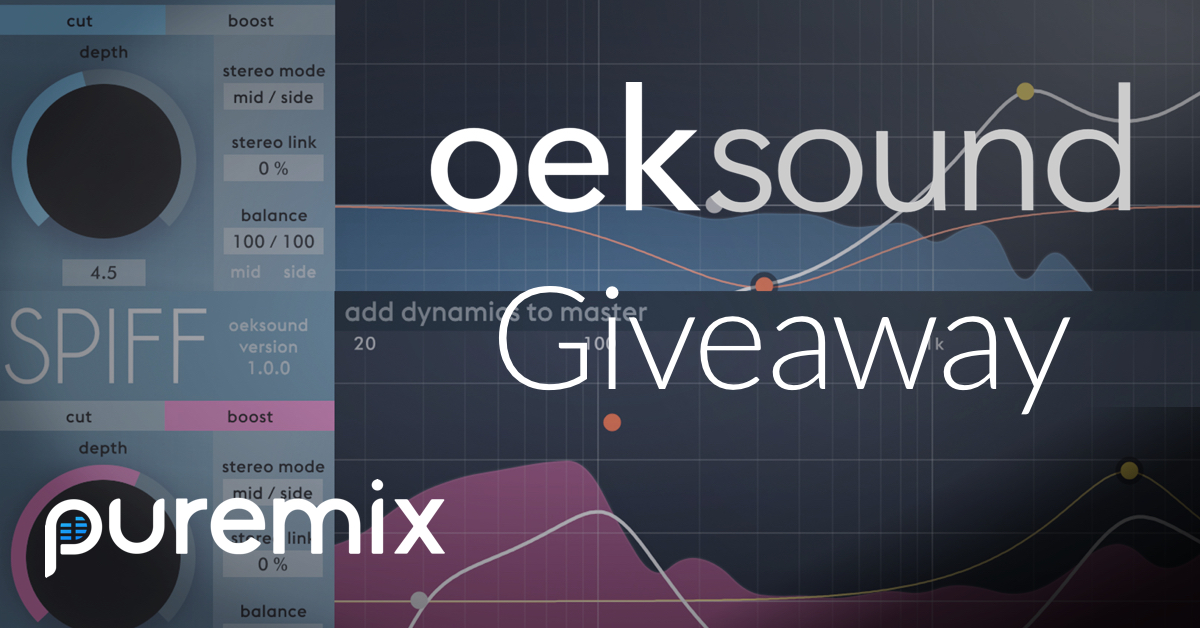 A New Take On Transient Control
Following the success of their first plug-in, soothe, Oeksound's spiff was designed to fill in the gap of the sound engineer's toolkit. It has been designed to cut or boost transients with extreme detail. Similar to soothe, spiff analyses the incoming signal and applies the processing only on the parts of the signal that contain the transient information. This keeps the rest of the signal intact and free from side effects.
less spit, more articulation
spiff handles transients the same way soothe handles resonances. By reacting only where and when needed, spiff is capable of attenuating or even removing transient information from a sound. Effective on mouth noises, hard consonants, clicks and pops, it can also be used for example to soften the pick attack from a guitar recording while retaining the top end sheen. Engaging the boost mode turns spiff into a powerful transient enhancer. This allows you to bring elements to the front of a mix without increasing the RMS level, or to boost fundamentals from drums without additional boominess.
This is your chance to win Oeksound's newest plugin, spiff, and change the way you think about dynamic control. Three winners will be randomly selected on June 12th.
Enter To Win And Share For Bonus Entries
1
All you need to enter the giveaway is your name and email address
2
To earn bonus entries, share this giveaway with your friends and complete the social media actions
3
The winners will be selected and announced here on June 12th, 2018