Auto-Tune EFX 3 Giveaway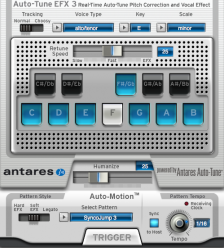 Auto-Tune EFX 3 is the easiest and quickest way to get real-time pitch correction with the iconic Auto-Tune vocal effect. Simply select the song's key and scale then adjust the speed and style to go from gentle, natural sounding pitch correction all the way to the fast, signature Auto-Tune sound.
Antares Audio Technologies develops innovative DSP-based audio hardware and software products that provide musicians, producers, and engineers with creative capabilities that they may never have imagined possible.
Enter & Share For More Chances To Win
How To Enter
1
All you need to enter the giveaway is your name and email address
2
To earn bonus entries, share this giveaway with your friends and complete the social media actions
3
Winners will be selected and announced here on March 2nd, 2017