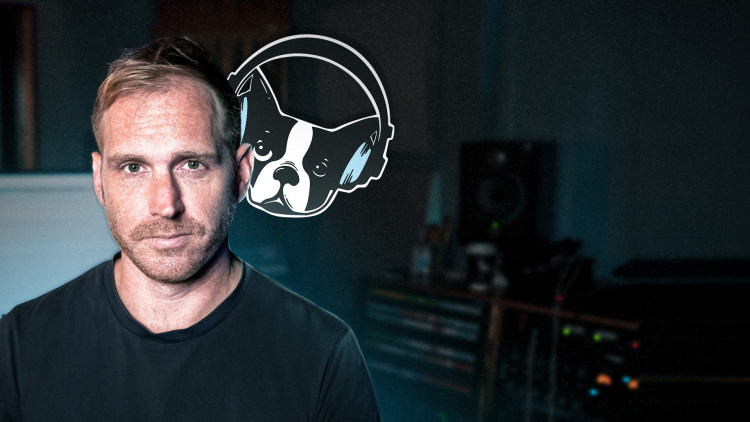 01h 43min
(35)
Since its inception in the heart of Dallas, Texas, Snarky Puppy has ignited the music world with their genre-defying creativity and masterful musicianship, garnering a list of awards that could fill a book.
In early 2022, four-time Award-Winning artists Snarky Puppy returned to the city where it all began to record the masterpiece "Empire Central." Since the band started releasing singles from the eight days of live performances recorded at Deep Elm Art Company in front of a live audience, the comments sections continue to flood with praise for the quality of the recordings and mixes.
At the helm of the production is Snarky Puppy veteran engineer, Nic Hard, assisted by Snarky Puppy's touring engineers, tasked with recording the nineteen-plus musicians in the one-room music venue with little to no isolation.
We joined the group to document the entire process, from load-in at the venue to the intimate live performances, the stereo mix, and finally, the Dolby Atmos mix with Fab Dupont.
In this pureMix.net exclusive, you'll join Snarky Puppy, Nic Hard, and his team of audio ninjas as they record the performances, travel to Spain for the stereo mixing sessions, and New York City for the Dolby Atmos mixing sessions.
In part one of this series, watch as Nic Hard and the crew:
Create a game-plan for the eight days of recorded live shows
Walk through the separate stations, including the AVID S6L consoles and drum, keyboard, percussion, horn, and string worlds
Discuss the challenges of recording so many musicians in an open room with little to no isolation
Mic up the three drum sets, massive percussion stations, horns, and strings, and set up the three guitar players and keyboard stations, featuring some of history's most sought-after synths and electric pianos
Explain the microphone choices and placement on each instrument
Manage separate headphone mixes for nineteen musicians
Ensure that soundcheck goes off without delay when the musicians arrive
Capture the live recording
You will also hear from the Snarky Puppy crew, including:
Drum tech Mason Davis, who explains each drum set and the intricacies of their complementary tuning, and relation to the three world percussionists.
Production manager Rosanna Freedman, who discusses the complicated logistical planning necessary to make such a massive project happen
Monitor engineer Matthew Recchia, who explains how he can manage monitor mixes for one of the complex touring bands of its kind, and how his touring experience has set him up for success on the recording of empire central
Touring Front Of House Engineer, Michael Harrison, who ensures that channel management, console organization, and execution goes off without a hitch.
This is your chance to see how the iconic record "Empire Central" was captured, and how the team accomplished a true feat of mastery in audio production, from Start to Finish.
Hardware
AEA KU5A
Audio Technica AT4081
Audio Technica AT4050
Audio Technica AT5047
Audio Technica ATM350U
Avid VENUE S6L
Avid VENUE Stage 64
Beyerdynamic M88 TG
Beyerdynamic M160
Beyerdynamic M201 TG
DPA 4099
Earthworks SR 25
Hear Technologies Hear Back PRO
Kemper Profiler
Lauten Audio Atlantis FC387
Lauten Audio LA120
Lauten Audio LA220
Lauten Audio Clarion
Lauten Audio LS208
Porter & Davies BC2 Tactile Drum Monitor
Sennheiser MD 441U
Shure Beta 52
1980's Shure Beta 57
Shure Beta 87A
Pro Memembership
Watch all videos for$24.99 / month
Nic Hard
Nic Hard's career in music began in the mid 90's while DJ'ing in clubs and house parties throughout Philadelphia and later, London. On his return to the States, his resume began to take shape as he shifted gears focusing on studio recording and mixing. He quickly earned the position of head engineer at RPM Studios in New York City, a "Noah's Ark" of gear. In 2002 Nic went freelance when given the opportunity to record and co-produce The Church's Forget Yourself album in Sydney Australia.
Credits
The Bravery
Aberdeen City
The Kin
The Ropes
Ghost Beach
The Perfects