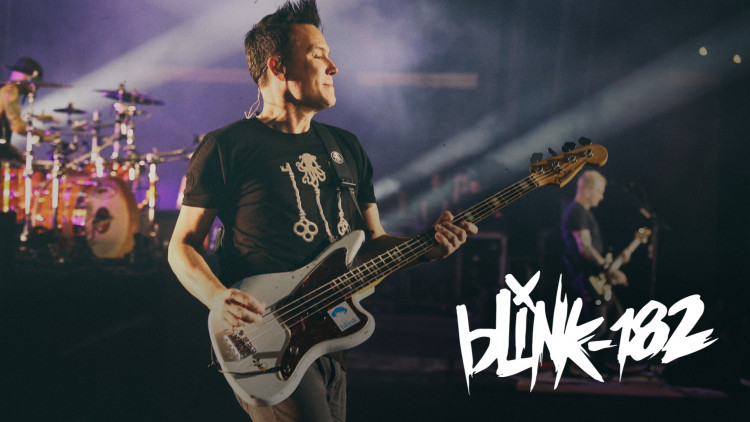 02h 59min
(80)
Learn how Grammy winner Ryan Hewitt mixes the pop-punk superstars Blink 182
Building on the foundation and starting point from Ryan's Mixing Template Tutorial, in this tutorial Ryan walks you through his mixing process step by step revealing his techniques and workflow for creating a killer mix.
Ryan teaches his methods and thought process that goes into crafting punchy, clear and thick mixes that stays true to the band's signature sonic attitude.
In this tutorial, you'll learn dozens of tips and tricks on:
Tracking songs with the end result in mind and working with the loudest drummer in the world
Bringing the details forward and creating louder and more exciting mixes
Combining analog and digital processing with hardware inserts and analog summing
Using stereo and group bus processing to make processing each individual track easier
Trying out creative ideas and making decisions that drive mixes towards the finish line
Creating space and size around vocals that make them sound larger than life
Automating a mix to create moments and energy that is essential for a final mix
Printing mixes for clients and for mastering within the same session
Get inspired by seeing how a multi-platinum mixing engineer transforms raw tracks into a finished mix.
Learn from Ryan's attention to detail and focus on the sonic vision for the song and apply his tricks and tips to your mixes.
AIR Stereo Width
Avid DYN3 Expander / Gate
Brainworx bx-limiter
FabFilter Pro-L
FabFilter Pro-Q2
SoundToys Decapitator
SoundToys Echo Boy
SoundToys Filter Freak
SoundToys Micro Shift
Steve Slate Trigger 2
UAD 1176
UAD API 550A
UAD Culture Vulture
UAD EMT 250
UAD LA3A
UAD Little Labs IBP
UAD Neve 1073
UAD SPL Transient Designer
UAD SSL E-Channel
Pro Memembership
Watch all videos for$24.99 / month
Ryan Hewitt
Ryan Hewitt is a Grammy winning engineer, mixer and producer with a credit list spanning all popular genres of music.
Ryan found his love for music and recording working along side his father, famed remote recording engineer David Hewitt.
After earning a degree at Tufts University in Boston, Ryan moved to New York City to work at Sony Music Studios. Opportunities then took Ryan to Los Angeles where he began working with The Red Hot Chili Peppers and Rick Rubin. This led to Ryan engineering and mixing the Peppers' multiple-Grammy-winning double album, Stadium Arcadium.
Rick and Ryan have continued to work together on a number of projects with artists such as Angus and Julia Stone, Brandi Carlile, Lady Gaga and Johnny Cash, as well as three albums and three live DVDs for The Avett Brothers.
Credits
Blink 182
Red Hot Chili Peppers
The Lumineers
The Avett Brothers
Tom Petty & The Heartbreakers
Featured Artists and Musics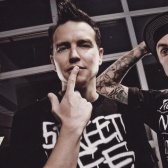 Blink 182

Blink 182 formed in the suburbs of San Diego, California around guitarist/vocalist Tom DeLonge, bassist/vocalist Mark Hoppus, and drummer Scott Raynor. Originally known as simply Blink, the band debuted in 1993 with a self-released EP, Fly Swatter. After releasing the album Buddha in 1994, the trio signed to Grilled Cheese/Cargo and released Cheshire Cat the following year. The threat of a lawsuit from a similarly named Irish band forced them to change their name to blink-182.

?>