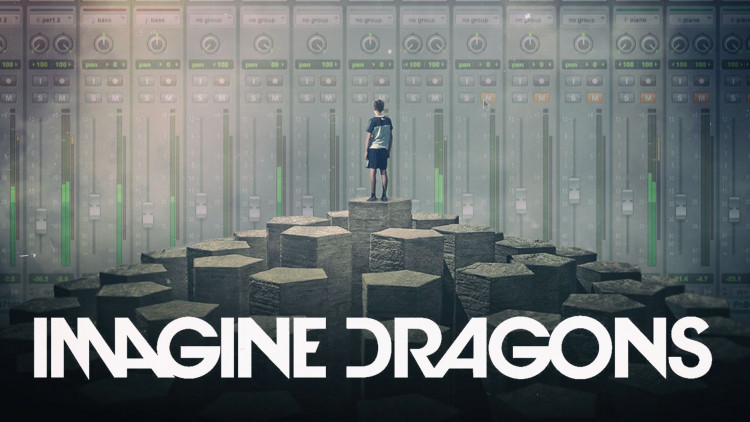 01h 54min
(82)
How To Mix A Platinum Selling Record
Skill Level: Intermediate to Advanced
Genre: Alternative Rock / Pop
Mark Needham is a Grammy nominated and multi-platinum mix engineer who has a track record for not only mixing hit records but also working early in the careers of artists such as Fleetwood Mac, The Killers, and Imagine Dragons. See how he uses his custom presets and a creative workflow to quickly set up an effortless mix of a massive session with layer upon layer of production.
Absorb how Mark works on each element of the mix with full transparency. Like a game of chess, every move he makes has a purpose and sets him up for success later in the mixing process. Learn from Mark's intuition that comes from over 35 years of experience working with superstar artists such as Chris Isaak, Shakira, Moby, Pink, and more.
"It's Time" by Imagine Dragons is certified 3x RIAA platinum and was the band's first Billboard Top 40 single. The song blurs the lines between genres and epitomizes the band's mix of alternative rock and pop that focuses on deep bass, strong drums, and powerful vocals.
In this tutorial, you'll learn how to create epic sounding mixes that:
Identify and maximize the emotional impact and "hook" of a well written, recorded and produced song
Take an already powerful vocal performance to the next level with lead vocals that jump out of the speakers
Make a mix that's not just loud, but also punchy, clear and HUGE sounding
Use a blend of recorded and emulated ambiences to define the space for the entire mix
Quickly blend multiple kick drums and snare drums, combining several microphones and samples
Handle dozens of drum layers with clever parallel processing and channel strip plugins
Manage the low end information on not just bass drums and bass guitar tracks but also stomps, synths and room tracks
Combine keyboards, synths, electric and acoustic guitars that interweave and fit together like a sonic glove
Add the finishing touches to a mix with master bus automation and mix bus processing using multi-band compression and more
This is a unique chance to absorb Mark's unique mixing techniques and methods. Learn all the tricks he used to mix a hit song and then apply them to your own mixes!
PLUS you get access to the raw stems from the original session to practice and perfect all of the tips and techniques you'll pick up from Mark Needham and Imagine Dragons. Explore the tracks on your own! Please note: stem files are truncated and contain the un-mixed and consolidated wav files for every track in the original session from the intro to the 2nd verse.
Waves

SSL E-Channel
VEQ4
API 2500 Compressor
RBass
Doubler 2
Enigma
CLA-76
Kramer Tape

Universal Audio

EL7 Fatso Sr
Pultec EQP-1A
Maag EQ4
Manley Stereo Vari-Mu Limiter Compressor
Ocean Way Studios
Studer A800
API 560
UA 1176SE Legacy
Teletronix LA-2A
Neve 1081
SPL Twin Tube Processor
Precision De-Esser
Pultec Pro Legacy
EMT 250
Shadow Hills Mastering Compressor
SSL G Bus Compressor
Precision K-Stereo
Precision Equalizer
Ampex ATR-102
Precision Multiband

Soundtoys Decapitator
FabFilter Pro-C
FabFilter Pro-DS
Avid Revibe II
Plugin Alliance Vitalizer MK2-T
Eventide Omnipressor
McDSP MC303 Multi-Band
Amplitube 3
Altiverb XL
Pro Memembership
Watch all videos for$24.99 / month
Mark Needham
Mark Needham is an L.A. based record producer and mixer whose credits include a diverse array of internationally recognized superstar artists including The Killers, Fleetwood Mac, Imagine Dragons, Walk the Moon, Shakira, Pink, Moby, Dolly Parton, Chris Isaak and many more.
Mark is currently working in his studio "The Ballroom" in Hollywood, California.
Needham is a self-taught engineer how manages to stay on top of all the latest technologies and music genres. His mixing style is very versatile and ranges from The Killers' rock sound to Shakira's modern pop music.
Mark recently migrated from a 100% analog setup to a 100% digital rig using 2 Ravens side by side.
If you watch Mark's pureMix videos, you will see that his decision making process is very fast and that he has no problem handling gigantic sessions with more than 200 hundred tracks!
Credits
The Killers
Fleetwood Mac
Dolly Parton
Moby
Shakira
Imagine Dragons
Featured Artists and Musics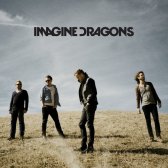 Imagine Dragons

Imagine Dragons are a Grammy Award-winning alt-rock outfit with a knack for crafting stylish, stadium-ready anthems as emotionally charged as they are radio-friendly. In 2012, Imagine Dragons hit it big with the Continued Silence EP and their debut long-player, Night Visions, the latter of which debuted at the number two spot on the Billboard 200 and landed the group multiple awards -- it later went double platinum in the U.S., largely on the smash success of "Radioactive," which became the biggest-ever digital rock track in America.

?>