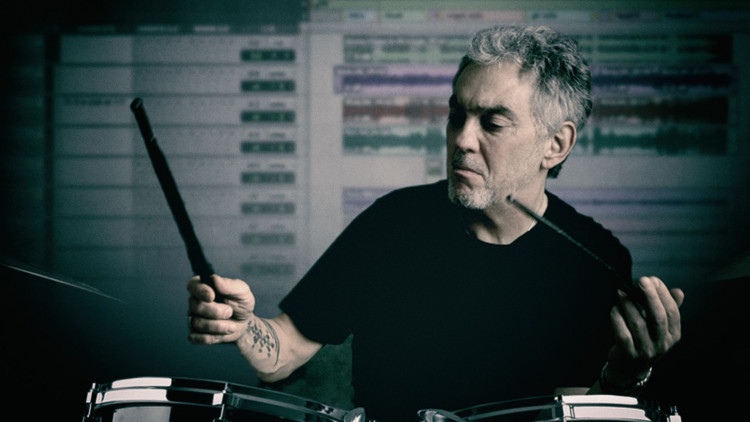 02h 02min
(51)
Watch as Grammy-winning engineer John Paterno mixes Steve Gadd Band's track Green Foam from scratch. Being both the recording and mixing engineer on this project, John shares his insights on the tracking process and how to add more color and energy in the mix.
In this 2 hour tutorial, John teaches you how to creatively bring an instrumental blues song to life with a very thoughtful and deliberate mix. The beauty of this song is its simplicity, it's 5 of LA's best session players jamming out in a basement studio. 
See how he works step by step and shows you how to:
Create a musical, intelligible and unique sounding mix with some of the best musicians in the world 
Check and correct phase between drum mics then finding the balance for a natural sounding drum kit
Enhance the tone and musical qualities of the bass
Give space and life to the guitars and keyboards
Make space for each instrument to be heard clearly in the mix 
Add just the right amount of compression and Eq to a jazz mix that thrives on dynamics
Mentally balance between the best qualities and vibe of the rough mix and the freedom to sonically explore during the mixing process without getting lost in the possibilities 
This is your chance to see how a professional mixing engineer uses his experience and taste to create a great and modern sounding jazz mix.
The best part is that you can also download the partial stems for the song and mix it for yourself. Put your skills to the test and apply some of your new found techniques.
UA 1176
UA LA3A
UA API 550A
UA AMS RMX16
UA EMT 140
UA API 560
UA BAX EQ
UA Ampex ATR-102
McDSP AE400
McDSP Filter Bank E606
Altiverb
Massey L2007 Mastering Limiter
Soundtoys Radiator
Elysia mPressor
Pro Memembership
Watch all videos for$24.99 / month
John Paterno
John moved to Los Angeles two weeks after graduation from the University of Miami MUE [Music Engineering] program. A short period of freelance assisting concluded with a staff position at Sunset Sound/Sound Factory in Hollywood, where for five years he was exposed to many great engineers, producers, and artists.
After breaking out of assisting, John worked with a wide range of producers including Mitchell Froom, Joe Chiccarelli, Byron Gallimore, Celso Valli, and Stephen Duffy. He won a Latin Grammy for his work with artist/producer Soraya.
In addition, John has produced or co-produced projects for The Black Mollys, Mitchell Froom, Lustra, Robbie Williams, The Lilac Time, and many other artists. He has also co-written songs with artists and has written pieces for TV and film.
John is also known to be an outstanding guitar player, and has mastered the craft of recording this instrument.
Check out his videos on PureMix to see how his meticulous approach makes for detailed and punchy mixes.
Credits
Robbie Williams
The Steve Gadd Band
Soraya
Robben Ford
Eros Ramazzotti
The Thrills
Featured Artists and Musics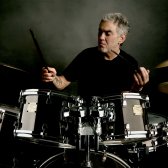 Steve Gadd
Steve Gadd is one of the most well-known and highly regarded session and studio drummers in the industry, recognized by his induction into the Modern Drummer Hall of Fame in 1984. He has worked with popular musicians from many genres, including Simon & Garfunkel, Steely Dan, James Taylor, Eric Clapton, Joe Cocker, Grover Washington Jr., Chick Corea, Lee Ritenour, and Al Di Meola.
?>