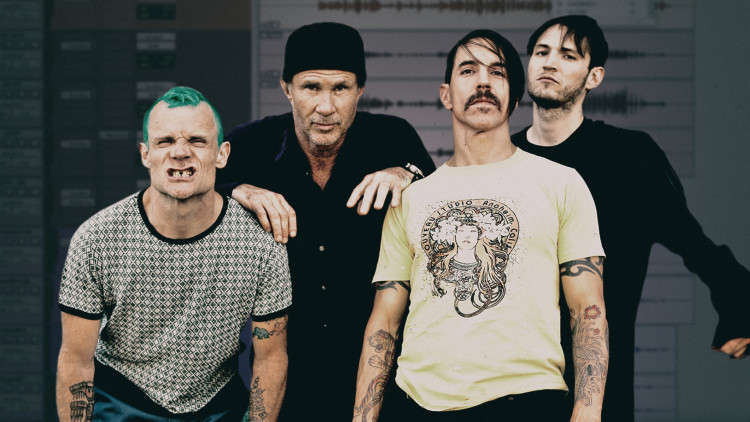 02h 32min
(69)
This is your chance to see how Grammy-winning engineer/producer Andrew Scheps mixed the legendary rock band Red Hot Chili Peppers' song Pink as Floyd.
Learn how a multi-platinum mix engineer collaborated with the band and producer Rick Rubin to record and mix the group in both large-format studios and home studios.
Hear how he captured the band's characteristically funky and energetic vibe then translated that into a punchy and finished mix. Andrew teaches you how he applies and adapts his mix template to craft the mix quickly with dynamics and vibe.
Andrew dissects his final mixing session and shows you how to:
Combine close mics, overheads, and room mics to create a cohesive sound to the drums as one instrument
Use shared compression for a night and day difference on the drum tone and add dynamics to the entire arrangement
Take a mix from sounding "awesome" to sounding "finished"
Setup mix bus processing to do more with less in terms of processing
Get Flea's signature bass tone using a combination of mics and DI
Make acoustic and electric guitars sit perfectly in the mix
Use both subtractive and additive EQ to enhance the sound of individual tracks
Add creative special effects to spice up the bridge and take it into a new space
Keep the Anthony Kiedis' lead vocals sounding present and powerful even when the mix is dense and layered
Judge and tweak the gain stage the entire mix based on the 2 bus compressor
Use stereo width manipulation with hard panning to make a great stereo image in headphones and speakers alike
Pick up dozens of tips and tricks from Andrew's decades of experience and learn the process and mixing system he uses on one of the most successful bands ever.
BONUS: Download the exercise files and practice mixing the song for yourself! The artist and their label were gracious enough to allow pureMixers the chance to try their hand at mixing a portion of the song using the same raw multitrack stems Andrew mixed. Put your skills to the test and apply some of your new found techniques.
Smack
Lo-fi
Scheps 73
EQ III 
UAD Pultec
CLA-2A
CLA-76
Roland RE-201 Space Echo
bx digital v2
RBass
RVox
UAD Helios 69
JLM LA500
dbx 160
UAD EL7 Fatso Jr
H-Reverb
L2
FilterBank F202
Soundtoys Little Microshift
ReVibe II
Fairchild 660/670
Massey L2007
UAD Neve 33609
UAD Neve 31102
UAD 1176AE
UAD EMT 140
Phoenix II
Aphex Vintage Exciter
H910 Dual Harmonizer
D-Verb
Pro Memembership
Watch all videos for$24.99 / month
Andrew Scheps
Andrew Scheps is a music producer, mixing engineer and record label owner based in the United Kingdom. He has received Grammy Awards for Best Rock Album for his work on Red Hot Chili Peppers' Stadium Arcadium, Album Of The Year for Adele's 21, and also Best Reggae Album for Ziggy Marley's Fly Rasta.
Andrew started as a musician, but found that what he enjoyed most was working behind the scenes. This led him to study recording at the University of Miami. After graduating, he spent some time working for Synclavier, and then on the road with Stevie Wonder (as a keyboard tech) and Michael Jackson (mixing live sound). But he found his home in the studio, and he honed his craft working for producers such as Rob Cavallo, Don Was and Rick Rubin.
Andrew collaborated with Waves in order to create his own line of plug-ins which include the Scheps 73 EQ and the Scheps Parallel Particles.
Andrew is one of the best known mixing engineers in the world, well-known for his Rear Bus mixing techniques that he developed working on his 64 input Neve 8068 console and his love for distortion of any kind. If you are watching pureMix videos you will see that he managed to carry his analog sound signature over to a fully portable digital rig. These days, Andrew mixes completely In The Box as it allows him much greater flexibility and the ability to work on several project simultaneously.
Credits
Beyonce
Lana Del Rey
Red Hot Chili Peppers
U2
Michael Jackson
Green Day
Featured Artists and Musics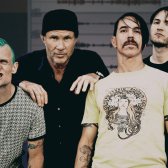 Red Hot Chili Peppers

Red Hot Chili Peppers is an American funk rock band formed in Los Angeles in 1983. The group's musical style primarily consists of rock with an emphasis on funk, as well as elements from other genres such as punk rock and psychedelic rock. Currently, the band consists of founding members vocalist/rhythm guitarist Anthony Kiedis and bassist Flea, longtime drummer Chad Smith, and former touring guitarist Josh Klinghoffer.

?>