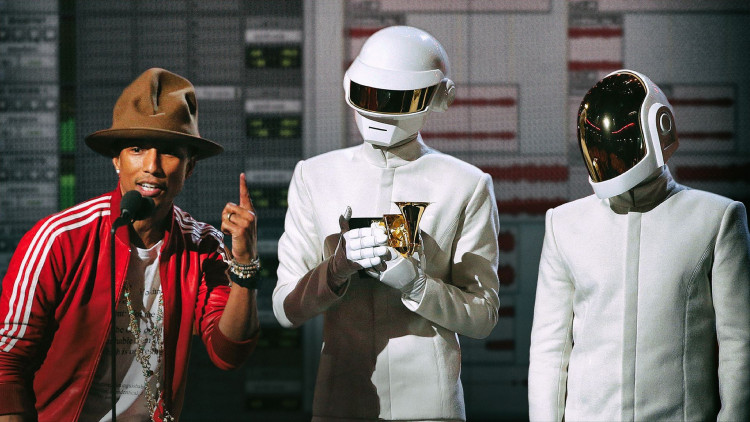 01h 06min
(176)
Grammy winner Mick Guzauski opens up his final mixing session and gives you a look into how he polished Pharrell's production on the hit "Gust of Wind" featuring Daft Punk.
Hear how Mick worked layer by layer to bring this song to life and gain insights on how a multi-platinum engineer takes a great sounding production and turns it into a hit record.
Mick shows you the process he goes through when receiving a session that already has a strong creative vision and plugins in place. See how he thoughtfully adds sonic details, respects the artist's vision and still takes the song to another level with his mix.
With this Inside The Mix tutorial, you'll learn how Mick:
Sets up the session to work efficiently on his control surface
Processes every element of the track adding the perfect amount of color and vibe
Uses groups and sub mixes to create a cohesive tone for the instruments and vocals
Tightens up the entire mix using subtle bus processing
Please note: This tutorial does not include the multitrack stems as per the artist's request.
Pro Memembership
Watch all videos for$24.99 / month
Mick Guzauski
Mick Guzauski has won 9 Grammy Awards and mixed over 27 #1 hits. Mick is considered one of the top mix sound engineer and mixer in the world.
Mick's love for both music and technology started when he was in high school. Growing up in Rochester, NY where there were no nearby commercial studios so Mick put together his own studio in parents' basement with equipment that he had begged, borrowed, built, repaired and modified.
In the early '80s, Mick worked with Maurice White and Earth, Wind and Fire at the Complex owned by George Massenburg (the father of parametric EQs in case you did not know...). "Being around George was a great learning experience in both the art of recording and in audio technology," said Mick.
Then in 2013, Daft Punk was looking for an engineer/mixer to team up with on their fourth studio album and at the recommendation of mutual friend Mick got the call. Unlike most dance albums, the sound of Random Access Memories is completely organic and incredibly dynamic (and fat!)
Mick is actually well-known for his natural and organic sound. Have a look at his pureMix videos and pay attention to his subtle eq and compression move. Whatever he does, it always sounds unprocessed, real and sweet to the ear.
Credits
Daft Punk
Prince
Michael Jackson
Earth Wind & Fire
Natalie Cole
Kenny G
Featured Artists and Musics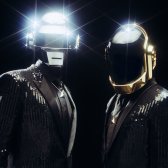 Daft Punk

With their thoroughly modern disco sound — a blend of house, funk, electro and techno — this French duo were one of the biggest electronic music acts of the late 1990s and 2000s. Guy Manuel de Homem-Christo and Thomas Bangalter wore shiny droid costumes at every live show (and only allowed themselves to be photographed in said costumes) but their music was only sometimes robotic: Daft Punk were as influenced by rock bands like AC/DC as they were by classic disco acts.

?>