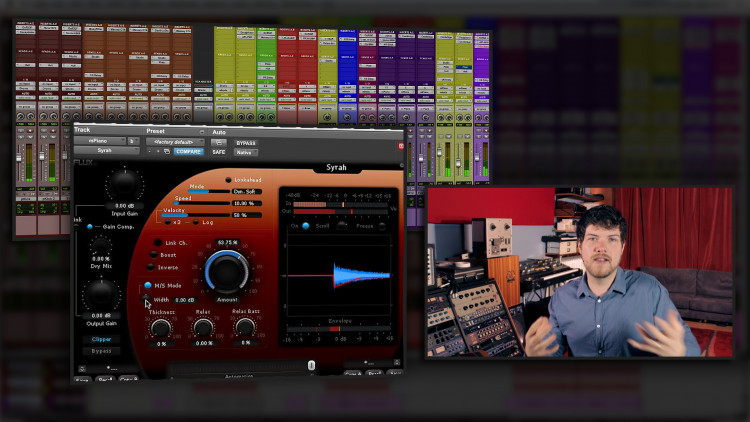 7min
(60)
Your audience only hears your final mix, never the individual tracks of a session.
How often does a compressor or EQ setting sound perfect while in solo and then you unsolo the track and it sounds worse than before you even started? Ben Lindell shows your how helpful it is to be making your mixing choices, especially compression, in context.
Professional engineers know how important it is to be able to hear and make decisions in the context of the whole production, rather than just in isolation. This tutorial while direct your ear to the subtle sonic differences and open your mind to working without the solo button.
Plug-in Used:
Music:
Press Rewind by Dan Godlin - Listen on iTunes or Spotify
Pro Memembership
Watch all videos for$24.99 / month
Ben Lindell
Ben is a NYC based producer/engineer who has worked with artists from MGMT to Soulja Boy, Bebel Giberto to Lloyd Banks, Ryan Leslie, Olivia, Tony Yayo, Red Cafe, Edie Brickell, Carole Pope and hundreds of other artists from around the world. He grew up in Iowa and then attended the University of Miami.
In addition to being a fantastic musician he is also a tremendous geek when it comes to anything technical, be it software, plug-ins, microphones or outboard gear. It's this marriage of musical creativity and technical know-how that makes him an in demand producer/engineer.
Credits
50 Cent
Soulja Boy
Wale
Kelly Rowland
Chromeo
MGMT