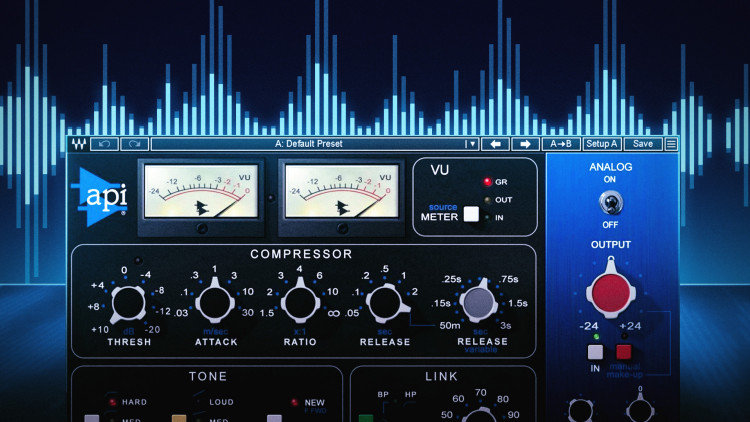 01h 34min
(45)
Have you been wondering about the differences between the types of compressors in your plugin folders? FET, VCA, MU, Optical... these are the types we see, and all have very different characteristics.
In this pureMix.net exclusive, Andrew Scheps dives into the topology of compressors and explains the uniquities in how each operates and the overall effect on their sonic signature.
See how Andrew Scheps:
Explains the main controls of compressors
Explains how compressors work once the threshold is exceeded
Discusses how feed forward and feed back compressors work
Dissects the difference between the 4 types of compressors
Explains how each of the compressors has unique quirks in their operation
Explains what happens in "all buttons in" mode on an 1176
Runs through each of the compressors on pianos, vocals, drums, and full mixes and gives a detailed explanation of what he is hearing
Demonstrates how you can alter the behavior of a compressor with sidechain EQ
Check out the iZotope Blog Article mentioned in the video here
Join Andrew Scheps and learn the operational and sonic subtleties of each type of compressor. Only on pureMix.net
Scheps Omni Channel
Softube Tube-Teck CL 1B
Solid State Logic SSLG Channel
UAD Teletronix LA-2A
Waves API-2500
Waves CLA-76
Waves PuigChild 670
Pro Memembership
Watch all videos for$24.99 / month
Andrew Scheps
Andrew Scheps is a music producer, mixing engineer and record label owner based in the United Kingdom. He has received Grammy Awards for Best Rock Album for his work on Red Hot Chili Peppers' Stadium Arcadium, Album Of The Year for Adele's 21, and also Best Reggae Album for Ziggy Marley's Fly Rasta.
Andrew started as a musician, but found that what he enjoyed most was working behind the scenes. This led him to study recording at the University of Miami. After graduating, he spent some time working for Synclavier, and then on the road with Stevie Wonder (as a keyboard tech) and Michael Jackson (mixing live sound). But he found his home in the studio, and he honed his craft working for producers such as Rob Cavallo, Don Was and Rick Rubin.
Andrew collaborated with Waves in order to create his own line of plug-ins which include the Scheps 73 EQ and the Scheps Parallel Particles.
Andrew is one of the best known mixing engineers in the world, well-known for his Rear Bus mixing techniques that he developed working on his 64 input Neve 8068 console and his love for distortion of any kind. If you are watching pureMix videos you will see that he managed to carry his analog sound signature over to a fully portable digital rig. These days, Andrew mixes completely In The Box as it allows him much greater flexibility and the ability to work on several project simultaneously.
Credits
Beyonce
Lana Del Rey
Red Hot Chili Peppers
U2
Michael Jackson
Green Day