2-Day Masterclass in Berlin
Nov 18th 2015
Funkhaus studio, Berlin, Germany

$1,890

Request more info : masterclass@puremix.net
This class no longer accepts applications
What is happening?

The Master Class will take place at Funkhaus Studios, in Berlin over 2 days.

Grammy-nominated producer Fab Dupont will share his recording and mixing workflows, with emphasis on the natural interactions of a live band, recording in the same room with some amazing acoustic characteristics: FunkHaus Studio was built during the GDR times of East Berlin and it features a colossal rendition of acoustic spaces: the rooms were carefully planned, crafted and tuned by ear by some of the most famous acousticians in Europe.

Thanks to the talent of these engineers and to the fact that the GDR spared no expense in building an astonishing recording environment, you will be able to experience what it means to record in a fantastic room that works "with you" rather than "against you".

How much does it cost?

The $1,890 enrollment fee includes:

2 intense days of producing, tracking, mixing, advanced editing, Q&A and ear training workshops.

A 1-year pureMix subscription ($269 worth).

A pair of Focal Spirit One S Headphones ($349 worth).

One-on-one feedback from Fab Dupont. Take the session home on a pureMix thumb drive and mix your own version of the song.

Lunch and late party dinner are included in the price.

Accommodation is NOT included.
What will I learn?

Over the course of 2 intense days, you will live inside a pureMix.net tutorial, with a professional band in a world-class studio, with exceptional equipment and the added benefit of being able to hear what Fab hears in real time.

A significant portion of this master class will be dedicated to ear training and critical listening to make sure you leave the seminar with a new appreciation for quality tones.

During the master class not only Fab Dupont will talk about microphone placement, gear choices and production workflow but also - thanks to the peculiar environment offered by Funkhaus Studio - about the interactions of instruments and musicians being recorded in the same room.

Fab will put an emphasis on bleeding, instrument placement and interaction to capture a natural sense of space and depth while giving the entire band a unique character and sound, right from the very start of the recording session.

Who is Fab Dupont?

Fab Dupont has engineered and produced various artists such as Queen Latifah, Jennifer Lopez, DJ Colette, Shakira, Bon Jovi, Marc Anthony, Sean Lennon, John Travolta, Kirk Whalum, Nat King Cole, The Dø and more..

Fab Dupont co-founded pureMix.net and is acclaimed worldwide for his exceptional oratory skills and ways to pass on knowledge to students.
Funkhaus studio
The Funkhaus was the product of an unprecedented joint effort by architects and acousticians to create a world-class broadcasting campus with studios designed to meet every conceivable need.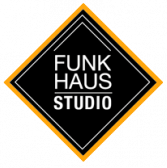 Nalepastraße 18, 12459, Berlin, Germany