Luca Pretolesi Dance Mixing Masterclass
Mar 26th 2017
Studio Center Miami, Miami, FL,

$999

50

0

streaming seats available

$599

Request more info : masterclass@puremix.net
This class no longer accepts applications
Learn Tricks and Techniques You Need To
Create Huge EDM Mixes
"What makes this track really cool and great to learn from is that there are analog synth sounds (Juno-60 and Virus TI-2), digital synths, orchestral Kontakt sounds, as well as real instruments, plus there's a huge vocal on top and a giant dance groove track underneath. All of these different elements will push the students to learn how to properly blend many types of sound into one cohesive mix."
- Luca Pretolesi


Sponsored By
Interactive Dance Music Mixing Masterclass
Signup from anywhere in the world to learn from dance music's top mixing and mastering engineer Luca Pretolesi. Learn mixing tricks and techniques that are used on the biggest EDM records from artists such as Major Lazer, Steve Aoki, Borgeous.

In this one-day masterclass, you'll learn how a Grammy-nominated mixing engineer constructs a massive sounding mix every time. See what it takes to create a mix that translates from the studio, to the club, to people's earbuds and even Instagram.

Song: Sad Story
Artist: Merk & Kremont
Label: Spinnin' Records

Join us March 26th, either in person or online, for Luca's live mixing masterclass taking place in Miami during Miami Music Week.

This is an interactive online masterclass where you'll learn how to push your mixing skills to the next level. With Luca's tricks and techniques, you'll be able to drastically improve ALL of your mixes.
Get inspired and learn the techniques you need to achieve the same sound you hear in the clubs
Luca Pretolesi has worked with Major Lazer, Steve Aoki, Borgeous, Dimitri Vegas & Like Mike, and more
What's Included
Live masterclass - March 26th we'll be at Circle House Studios in Miami for Miami Music Week. Join Luca and Ben for an afternoon of mixing, listening and learning how to solve all of the common issues with mixing and mastering dance music.
Replay and rewatch the live stream masterclass as much as you want until April 26th. Review the entire day and find tips you may have missed during the live event.
Official, unreleased and unprocessed stems from Spinnin' Records artist Merk & Kremont so after the masterclass you can practice mixing using professional material.

PLUS you'll receive these bonuses:

3 months of pureMix Pro Membership (worth $89)
1 month of Studio DMI Alliance membership (worth $50)
pureMix and Studio DMI Goodies & Swag
An official masterclass completion certificate
Coming to Miami?
If you're in town for Miami Music Week, Ultra Music Festival, or Winter Music Conference then you should join the masterclass in person!

Get everything included in the online streaming version of the masterclass PLUS:

Be in the studio with Luca as he mixes the song and hear exactly what he hears
Ask questions and get answers throughout the day plus extra one on one networking time with Luca and fellow classmates
Testimonials From Previous Attendees
"If you are a producer and you wish to elevate your skill set to the next level then I would highly recommend that you take a course with Luca."
- Garry S.

"I was hitting a ceiling in mixing and mastering and this workshop just provided all the insights I needed. Can't say how much this workshop is valuable to me to reach the next level in my productions!
- Edward J.

"Man all those little tricks are incredible…"
- DJ Kazzanova

"Absolutely great experience! The best part was working on a song that I actually use in my live sets!"
- Emmanuel V.

"I have a lot of respect for the work he has done on some albums, so it was a great experience for me to discover his philosophy and tricks. Being able to see his work on a famous track from an artist I love, and then being able to practice on this track was really the cherry on the cake."
- Lionel D.

"The possibility to participate in a live session from the other side of the globe (Netherlands) while being able to visualize, listen to and interact with one of the greatest engineers for today's electronic music."
- Stephano B.

"I feel the whole experience was priceless. In addition, I am very grateful for being able to network and meet some new people in the audio industry. Thank you so much for the experience."
- Andres R.
About Luca Pretolesi
Credits:Borgeous, Gareth Emery, Snoop Lion, Steve Aoki, Diplo, Major Lazer, Pegboard Nerds, NGHTMRE, Lil Jon, Dimitri Vegas & Like Mike
Luca stands out among a sea of electronic engineers with his unique hybrid set-up, mixing old and new technology for an end result like no other. In place of a traditional mixing studio, he has created a mix of equipment including computer plugins, and custom made hardware, EQ's and compressors, and high-end mastering gear. This combination of analog and digital parts allows him to add his touch to any project of any style as he has the best of both technological worlds at his fingertips.
As EDM continues to infiltrate more genres, Luca desires to bring his specialty to the table. From hip-hop to pop, and the continued spread of electronic dance music, he wants to extend his skills to any artist who wants a dynamic track with flair that simply sounds amazing. Yes, mixing, mastering and sound engineering is technical but it is also an art – and Luca Pretolesi is the modern day Da Vinci.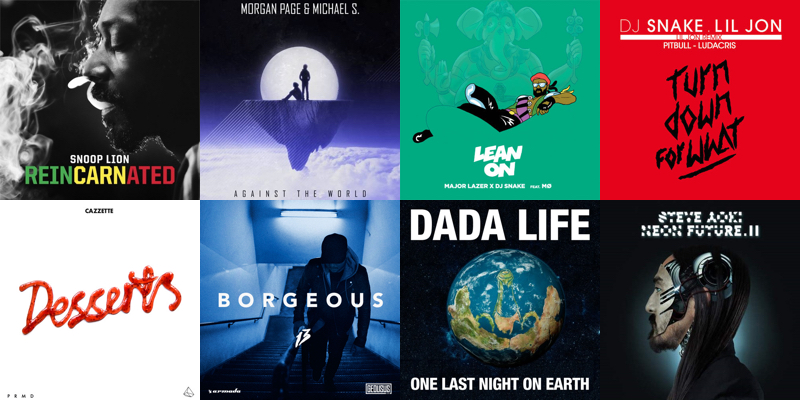 Frequently Asked Questions
What is the song/genre?

Genre: House
Song: Sad Story
Artist: Merk & Kremont
Label: Spinnin' Records

What if I'm interested in attending the masterclass in-person?

Join us in Miami and hear exactly what Luca hears. Apply for a "in-person seat" and reserve your spot at Studio Center Studios. 

How does the application process work?

Log in and fill out the application form
We'll review your application and make sure you're a good fit for the masterclass
Once accepted, you'll receive directions on how to make payment

What gear will he be using?

The focus is always on the techniques and thought process behind every mix decision but for those who are curious, Luca will be working primarily with Dangerous Music summing and processing, Focal speakers and Presonus Studio One for his DAW with assorted plugins.

What plugins will Luca be using?

He'll be using a variety of plugins from Waves, UAD, Fabfilter, Izotope, Slate, etc. Keep in mind it's not about the settings, it's about the theory and techniques he uses that matter most. 

What's the start and end time of the live stream masterclass?

The masterclass starts at 12pm EDT (9am PDT) and should be done by 6pm EDT (3pm PDT).

Can I get the stems to practice with?

Absolutely, in fact, this masterclass wouldn't be much fun without them! You'll get a link to download the stems after the masterclass finishes on March 27th

How long will I have access to the live stream replay?

This masterclass is LIVE. Being able to participate during the sessions, asking questions and giving feedback is half the value of these masterclasses. But in case you miss anything, the live stream will be available for replay until April 26th.We also encourage students to watch it again to help absorb more material the 2nd time around.

What happens if the streaming fails for some reason or the internet goes out?

Don't worry, we have a plan B and plan C ready to go and we're always recording the entire broadcast and will make the replay available.

Have questions not answered here?

Send us an email: masterclass @ pureMix . net